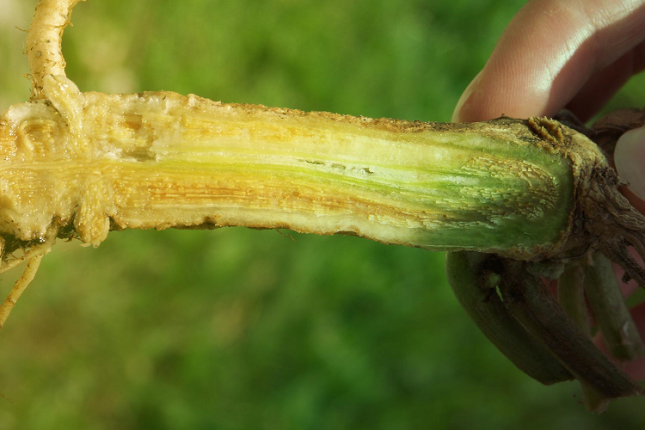 Sustainable Agrifood Production Seminars
The seminars from GreenUPorto are back, and now in online mode
This initiave, which began in 2019, returns with two seminars that will be held in 17 March, wednesday, at 14:30 GMT. The researchers Tânia Fernandes and João Oliveira-Pacheco, which have joined GreenUPorto recently, will be the speakers presenting their research about the control of the fungus Fusarium oxysporum in tomato and about the genotype and phenotype of the fungus Candida tropicalis, respectively.
You can access the sinopsis of the first presentation entitled "The role of pH on control of Fusarium wilt on tomato" and the sinopsis of the second presentation entitled "Genotype and phenotype diversity of Candida tropicalis isolates" to know a little more, beforehand, what both researchers will tell us about.
The seminars will be held online, via ZOOM. To access the event, on the scheduled date and time, use this link.