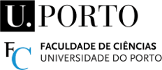 Post-doctoral researcher at Center for Mathematics, Faculty of Sciences of Porto University
emilio.franco@fc.up.pt
Gabinete 3.07
Departamento de Matematica
Faculdade de Ciencias
Rua do Campo Alegre 687
4169-007 Porto
Portugal
Publications
Brane involutions on irreducible holomorphic symplectic manifolds, with Marcos Jardim and Gregoire Menet, to appear in Kyoto J. Math.
Moduli spaces of Lambda-modules on abelian varieties, with Pietro Tortella, Adv. Math. 318 (2017), 459--496.
Branes in the moduli space of framed instantons, with Marcos Jardim and Simone Marchesi, Bull. Sci. Math. 141 (4) (2017), 353--383.
Higgs bundles over elliptic curves: with Oscar Garcia-Prada and Peter Newstead, Illinois J. Math. 58 (1) (2014), 43--96.
Preprints
Employment
Serviço de Alojamento Web da Faculdade de Ciências da Universidade do Porto